A very strange Thing
I guess it was around the year 1980 when I found this device on a scrapyard. I was immediately fascinated because it was such a contradictionary thing. Solid mechanics, fragile cables. Having it at home the disassembly showed even more strange objects inside. I guess it is a sensor. But for what? Electrostaic fields, a field mill? But the body is made out of metal. A humidity measurement instrument? But how should it work? Measuring the capacitance would not require a chopper wheel. So the question remains. Anybody out there who can help in identifying it?

(Available under: http://www.youtube.com/watch?v=Cw_p0y7rZxk)
Click on the PCB photos to enlarge...
(P1)



(P2)


(P3)


(P4)


(P5)


(P6)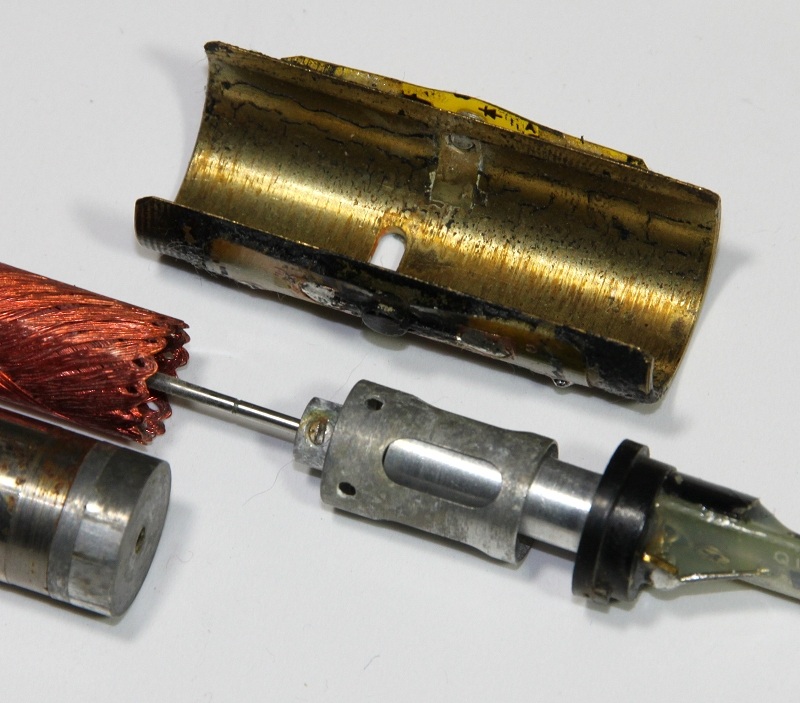 (A)


(B)


(C)



(D)


(E)


(F)



Well, what the hell is that?



Update...
The miracle is solved! I did not believe it... and such devices are still in use today!